About PowerUrus LiFePO4 Battery

PowerUrus brand was founded on 2016, making contribution to the green life with its 20 years professional technology of battery. The total area of our production site is 120,000 square meters, equipped with an R&D team and equipment.

PowerUrus is the leader in R&D and manufacturing of LiFePO4 batteries.

With more than 20 years of combined experience in battery technology, PowerUrus Technology is proud to offer you professional battery system solutions for LEV (low speed vehicle) including Golf Carts, AGV (automated guided vehicle), Forklift, Energy Storage etc.

Sustainability is and always has been an important part of our company culture. At PowerUrus, we are responsible for the environment and the community's betterment. All our processes and actions are geared towards sustainability efforts, reducing energy consumption during the production process, cutting down on the wastage of resources, and promoting respect for the environment. And making an effort to have a dedicated initiative throughout the factory for the recycling of waste material in an efficient and effective manner. We are also geared towards our responsibility to protect and promote the quality of life, ensure safety standards are maintained, and preserve the health of all our employees.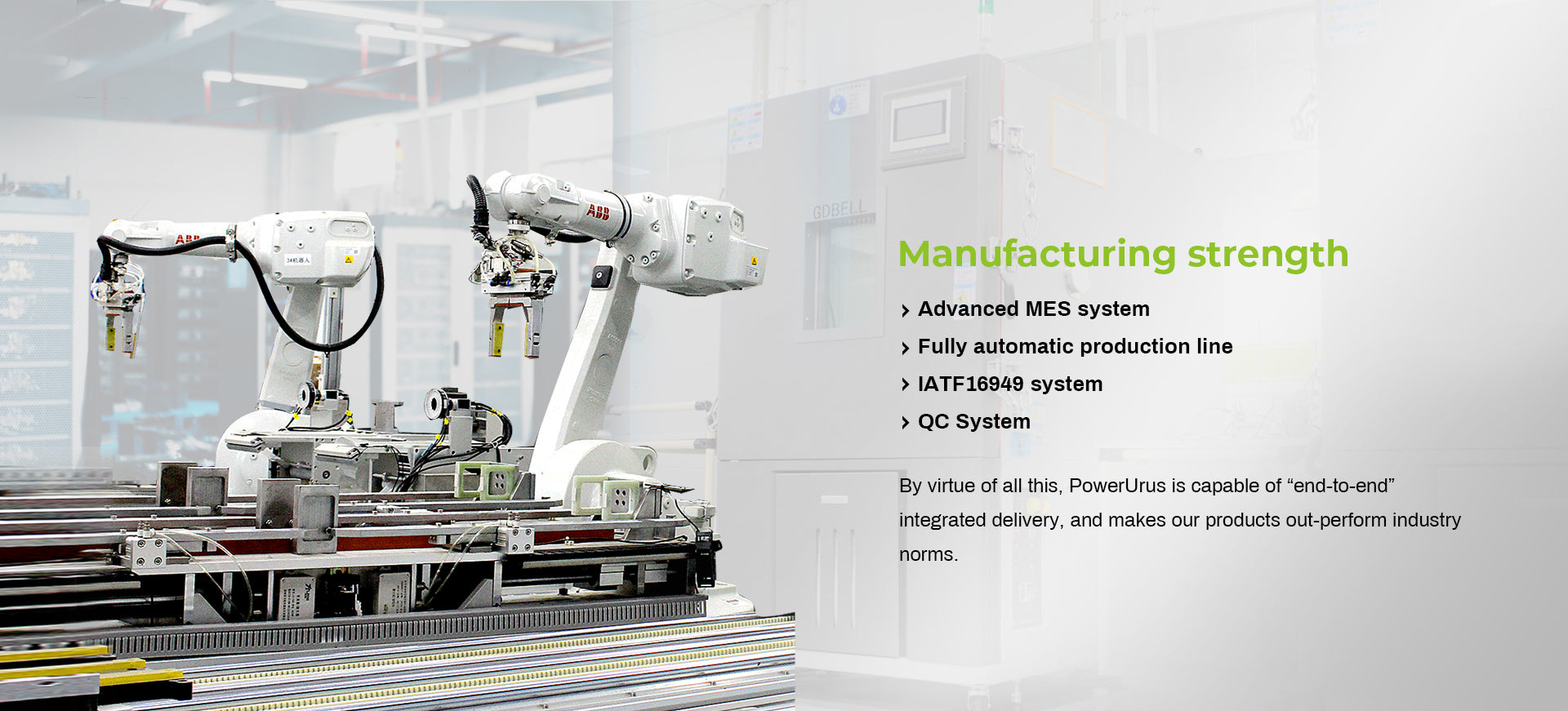 Our Mission
To help build a convenient and environmentally friendly lifestyle. That's why we bring the efficient, stable, and powerful LiFePO4 Battery to everyone, while selling directly to customers with factory-direct pricing.
Our Slogan: Energy innovation, Better Life.

Why We Do This Brand?
Although electricity is very common now, it's still not enough in many times, and even face the risk of power outages.
Climate change and global warming are affecting our way of life. There is an urgent need to reduce the carbon footprint by reducing demand on the grid.

We hope everyone can enjoy powering lifestyle easily. When the Grid Power has stopped the electricity supply, we can use power backup to support the work demands and keep a normal life. With the PowerUrus LiFePO4 Battery, we can easily meet these demands. What's more, with PowerUrus LiFePO4 Battery, all the camping activities can have Electricity easily and you can let your all devices have Power. When you travel with RV, powerful electricity is also the primary consideration.

The PowerUrus Battery has a wide application, such as boat & fishing, outdoor activities, RV & camper, solar & wind power, power backup, and as a perfect replacement with other Lead-acid/AGM batteries replacement. We hope everyone can reduce reliance but get rid of the constraints of insufficient power supply. To live a free lifestyle worldwide, and enjoy powering lifestyle easily.

So this is PowerUrus!
What we can Provide?
The specific products(12V 100AH LiFePO4 battery, 12V 200AH LiFePO4 battery) bought from powerurus.com comes with an 5 year warranty.